Jewels of Nature
LUXURY MEETS WILDERNESS
Peek into the mysterious jungle full of hidden secrets and the beauty of nature, led by majestic sparkling beetles.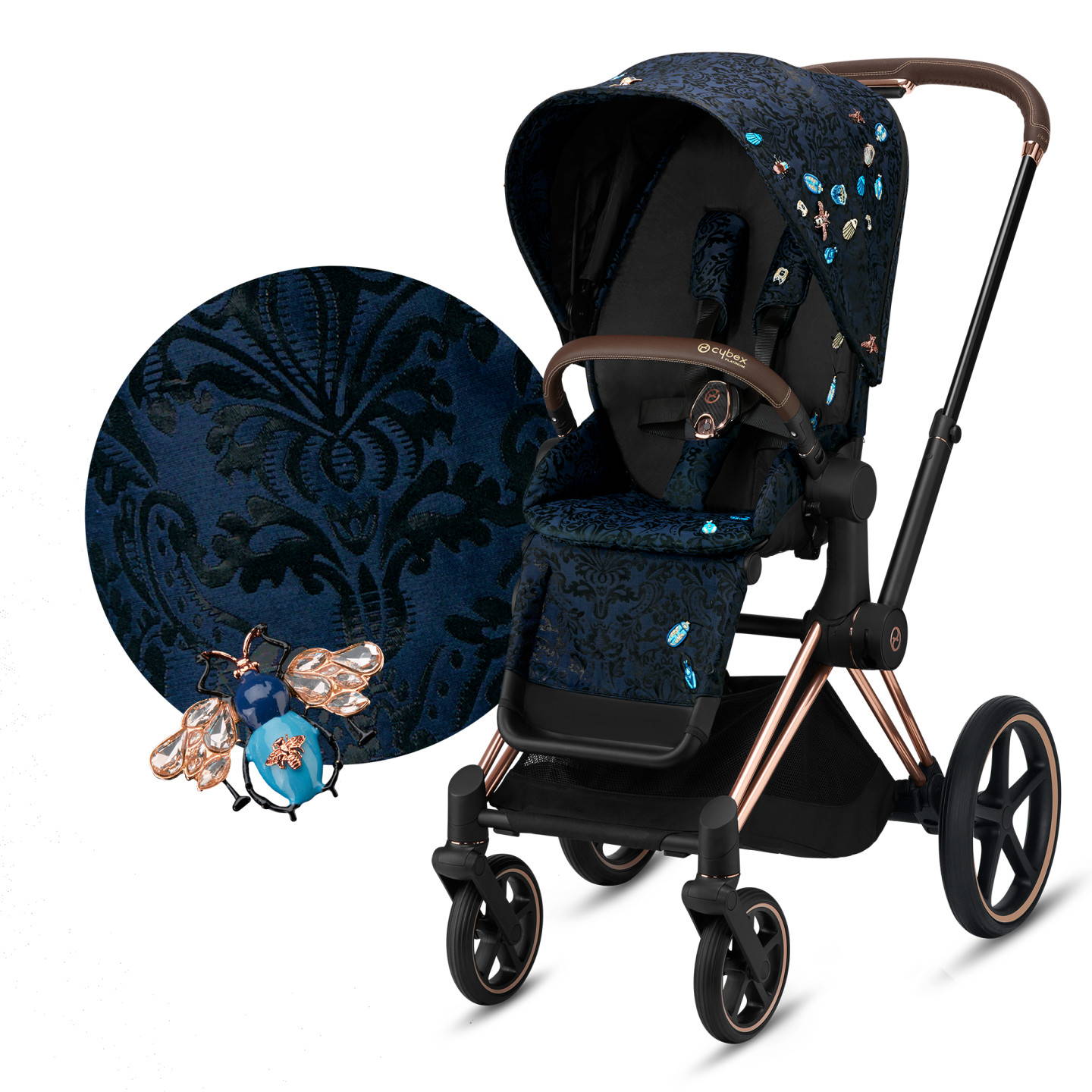 ---
CYBEX PLATINUM COLLECTION
---
---
CYBEX FASHION COLLECTIONS
Pure LUXURY,
made with LOVE.
See it in the elegant details and feel it in the sophisticated touches. It's craftsmanship at its best. The beauty isn't just on the outside, it's on the inside too, in the soft and sumptuous interiors. Refined and sophisticated with a modern elegance, this is where high fashion meets practical design.
Cybex offers car seats, baby carriers and strollers that are designed with unsurpassed safety standards, intelligent functionality and unique design. This has earned Cybex multiple partnerships with renowned designers and like-minded companies around the world.
Awarded with nine Red Dot Design Awards - alongside brands like Apple, Bulgari, Ferrari, Porsche and Sony - for outstanding design and innovation. With a track record of 25+ years of experience in setting the global standards in child safety, innovative design and manufacturing. Cybex designs products for parents, focused in safety, design and function. As an innovative lifestyle and fashion brand, it's committed to keep questioning the status quo.
In partnership with Cybex, we have available the highest tiered products from the Platinum and Gold Collections. From Cybex Priam Strollers, stroller seats, travel systems to Cybex carry cots and accessories. The infant car seats are packed with amazing features like linear side impact protection and full-recline position outside of the car.
We also carry limited edition Fashion Collections teaming-up with designer Jeremy Scott and industry leading luxury sports car brand, Ferrari. The Fashion Collection is nothing short of self expression, with bold inspiration from Tokyo, Paris, New York and Berlin.
Shop their timeless collection or express yourself with the fashion editions exclusively available at Kidsland.