Nuna
Nuna MIXX Next Travel System + PIPA LITE 2021
---
SKU:
NUNPILI
MIXX Next Travel System + PIPA LITE 2021
Updated for 2021, the new easy to maneuver Nuna Mixx Next and the popular lightweight Pipa LITE are the perfect power couple. Both products have been designed with safety, comfort, and style. With the new MIXX Next's compact design, you can easily navigate city living while ensuring your baby has the smoothest ride ever. With the included ring adapter, the Pipa Lite easily attaches to the MIXX Next for quick, easy, AND quiet transition from car to stroller.
From birth to 50lbs, four modes allow you to add a bassinet or pipa infant car seat, or use the stroller parent pacing or world facing.
| | |
| --- | --- |
| Specs | |
| | |
| | |
| | |
| | L 32.7 x W 23.6 x H 45.3 inches |
| | MIXX series car seat ring adapter, Pipa Base |
Exclusive upgrades to the 2021 Nuna MIXX Next
NEW MagneTech Secure Snap™, the self-guiding magnetic buckle that automatically locks into place
Four modes — PIPA™ series infant car seat, bassinet, seat parent facing or world facing
Ring adapter is included for an easy on/off one-click travel system
NEW! Rear-wheel Free Flex suspension™ and front-wheel progressive suspension technology
NEW! Compact fold-away axle™ for a more compact fold
NEW! Stands when folded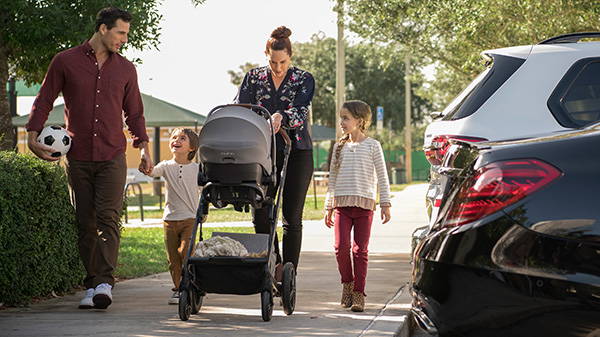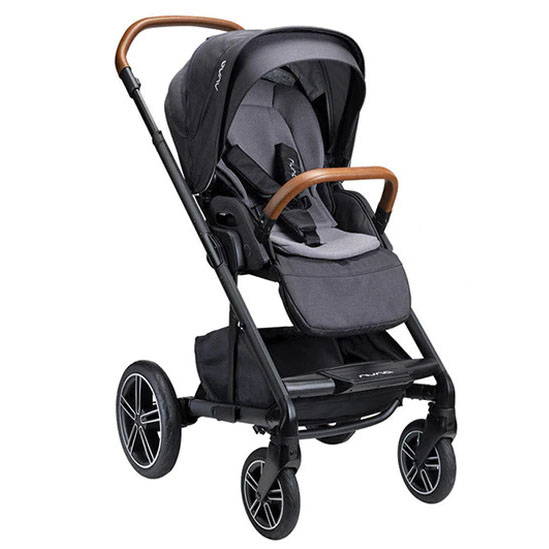 One-touch, rear wheel braking system is strong and responsive
Easy to flip the seat and switch to bassinet or travel system modes
MagneTech Secure Snap five-point harness for secure strolling True-flat sleeper recline for quick naps on the go
Five position recline: easily adjusts with one hand Adjustable calf support with integrated footrest comforts little snoozers
Super convenient, automatic quick-click fold lock and trolley function when folded Height adjustable push bar
Smart and stately dark matte frame with chrome black wheels Luxe leatherette accented pushbar and armbar
UPF 50+ canopy is water repellent and extendable and features a flip out eyeshade, ventilation panel and window
Two compartment basket including secret zipper pocket Cell phone pocket on seat back Removable arm bar fits kids of all sizes
Pairs perfectly with all Nuna PIPA™ series infant car seats
Removable two-piece bamboo blend fabric seat insert grows with baby
No re-thread harness for easy adjustments Tough, rubber foam filled tires are ready for any terrain
Nuna PIPA LITE FEATURES:
weighing in at a mere 5.3 lbs*, the PIPA LITE is the lightest USA infant car seat
from fabric to foam and beyond, each element is smartly sourced to be both flame resistant and contain no added fire retardant chemicals
the PIPA LITE is a both ultra-portable and seriously protective
aeroflex foam that is cleverly lightweight, resilient, and minimizes force transferred to baby by absorbing & diffusing energy
carefully curated high performance materials including aerospace aluminum and feather weight fabrics
steel reinforced true lock base installation makes set up swift, simple, and above all-safe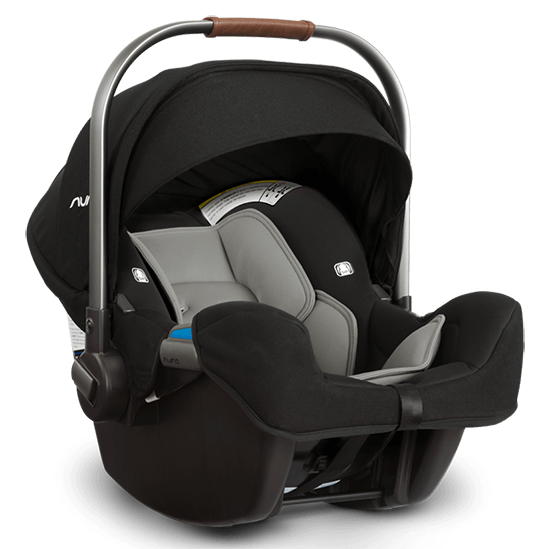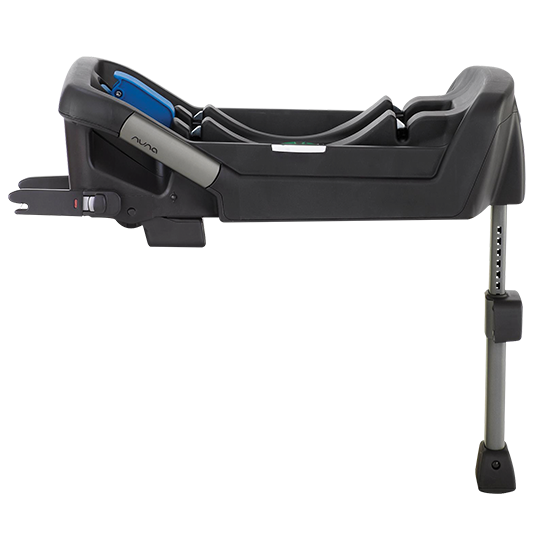 Stroller Care Instructions
• Wash in cold water, delicate cycle
• Do not bleach
• Do not tumble dry
• Drip dry
• Do not iron
• Do not dry clean
Technical Features
• Rearward and forward facing seat
• One-hand, unfold
• Flat sleeper seat
• One-hand, five position recline
• Adjustable calf support with integrated footrest
• Front and rear wheel progressive suspension technology
Safety Features
• Three or five point anti-loop, harness
• One-touch, rear wheel braking system
• Removable arm bar fits kids of all sizes
Accessories sold separately
• MIXX series bassinet
• MIXX series rain cover
• MIXX series child tray
• MIXX series cup holder
• Wheeled travel bag
Show More ...
Reviews
We just received our Nuna Mixx and Pipa. It was easy to assemble, and easier to use. While we've been using the car seat primarily with the stroller, the seat looks really nice and should be using it very soon. I love how all parts to this set work together, making it one less thing to worry about. A+

This stroller/car seat combo has been a dream. Nuna products have to be the safest out there in the market. We were recommened this brand by our insuranse friend, and commented how safe the pipa car seats were. We've been using it with the stroller for the last 2 months, but can't wait for our baby to get bigger and use the included seat.

Best stroller and car seat. Very satisfied with both products, easy to use, and provide high level safety and comfort for our baby.

This was delivered very quickly. The stroller was very easy to assemble and put together. We love how smooth it handles, and just looks awesome. The Pipa car seat is also very nice, we're going to use this with the stroller, so that's a huge plus when we researched strollers and car seats. The base was easy to install, and car seat just pops and locks right on it.