Posted by Becky Taylor on Aug 6th 2020
Introducing the Bugaboo Stardust Playard
Known for their excellence in engineering and stroller design, bugaboo has now ventured off the streets and into your living room with their first ever Stardust Play Yard. For those that need to know, a playard is a travel crib and travel cribs are not just for jet setters anymore (are we really jetting off anywhere right now any way, right?).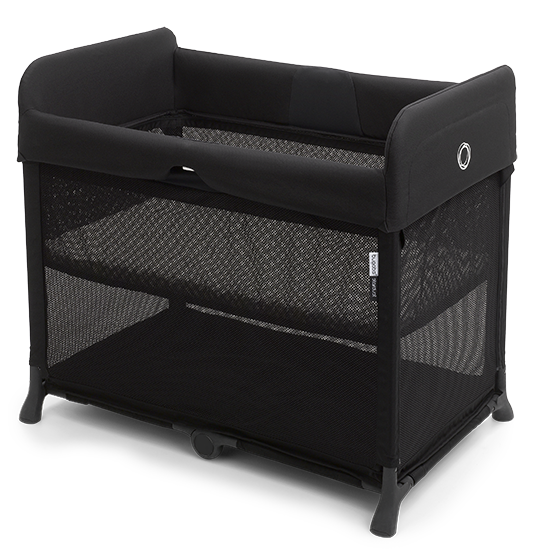 For the working parent, the stay at home while trying to stay sane kind, you'll want to think about how to make your new way of life more manageable. Why? Well think of it as a compact, easy to store, lightweight, ready to use, safe play-space at your finger tips when you need to get out of the house – kids in tow. BUT realistically, it might also be for the contain your baby while you write that LAST-email type of situation (can I hear an amen!). Whether it's for Grandma's house, for a second room in your house, or for that gingerbread cabin in the woods, the Bugaboo Stardust Playard is a must for the modern parent.
Stardust Play Yard Key Features:
$299 retail price
Weight: 14.8lbs
Compact when folded (25.6 x 5.5 x 33.5 inch). This is very slim.
Storage bag included.
Pop-up fold in 1 second. 3 second close.
Suitable for newborn to 33lbs.

Bassinet (zip in) holds up to 19.8lbs.
Playard holds up to 33lbs.

Folds with mattress (mattress is covered in fabric but not removable).
Included zip in bassinet for newborns.
Mesh all around for breathability and visibility.
Fabric is high quality and chemical-free.
Size open (25 x 38.8 x 33.5 inch)
Fabrics are machine washable including mattress.
Fitted mattress sheet (sold separately) is Oeko-Tex certified.
What's included in the Bugaboo Stardust Travel Crib:
Frame (with easy-to-use button closures on each side of the frame)
Zip-in baby bassinet
Mattress with fabric cover that cannot be taken off (sheet sold separately)
Velcro-closing storage bag
Register product for same level of warranty as all bugaboo products
In the world of playards and playpens, Stardust, with its high-tech easy to use features is a great buy at $299. Without it, life will be just fine but with it, life could be oh so easy. Shop the Stardust and all bugaboo products with Kidsland today.