Posted by Becky Taylor on Apr 10th 2020
At this point, when you're in the market for a stroller and you think: light-weight, travel friendly and premium, you cannot miss the ubiquitous Babyzen YOYO Stroller. This stroller is the perfect size for city dwellers and suburbanites alike while the quality withstands the bumps of globetrotting with a toddler.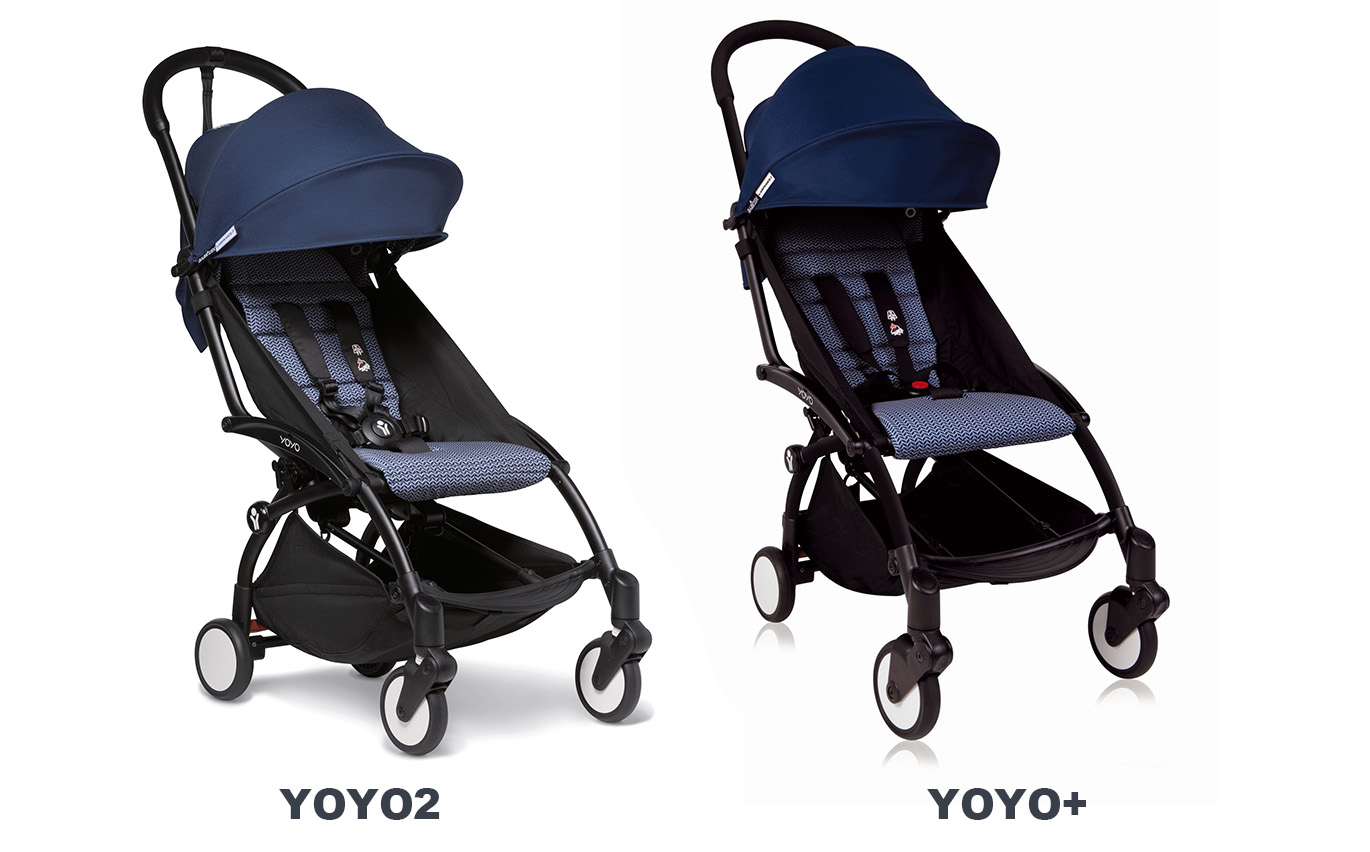 In 2020 Babyzen launched upgrades to their stroller calling it the -YOYO2.The Babyzen YOYO2 is still at 14lbs and is so compact that it fits in the overhead compartment of the plane! It is newborn compatible with the Newborn Set option or the infant car seat with adapter. Here are the major upgrades:
NOTE: The 2019 Babyzen YOYO+ can be found on sale now - while supplies last.
Upgraded premium look with leatherette handle bar (vs. foam with older model)
Independent 4-wheel suspension - making it an even smoother ride
Easier harness buckle design
Softer harness straps for baby
Newly designed underseat basket and armrests
All 2019 accessories are still compatible with YOYO2
Same weight at about 14lbs
40lbs weight limit (tested for 48.5lbs in the EU)
Same car seat compatibility using the car seat adapter
Dimensions:

Open: 39"L x 17"W x 41"H
Folded: 20"L x 17"W x 7"

Rain cover is now purchased separately but the same great accessories such as: leg rest, cup holder, toddler riding board are still compatible.
PRICE DIFFERENCE BETWEEN 2020 YOYO2 and the 2019 YOYO+
With the upgraded engineering and materials you can expect a slight change in price. Ahhh – inflation… Luckily, you can find the YOYO+ on sale on our site now (while supplies last). The new price list is below:
Stroller Frame with Seat Fabric for 6+ months (most popular)
YOYO2: $549.95
YOYO+: $409.20 – on sale
Stroller Frame with Fabric for NEWBORN and 6+ months
YOYO2: $699.98
YOYO+: $595.19 – on sale
Babyzen YOYO2 has become one of the most popular strollers in Europe due to the size and durability. It is ideal for public transportation use and uneven streets. But even if you are a city-dweller and not worried about the cobblestones, you will not be disappointed with the YOYO2 as a primary, every day stroller.