Practical yet elegant, the Mima Xari Stroller was created with a special focus on design, innovation, and quality to create positive experiences for baby and parents.
When it comes to your baby, only the best will do. Driven by a commitment to delivering options of the highest standards of safety and function, Mima strollers offer award-winning luxury and performance sure to please. Whether shopping for Mima high chairs or one of the buggies, we have you covered with this collection from this distinguished name.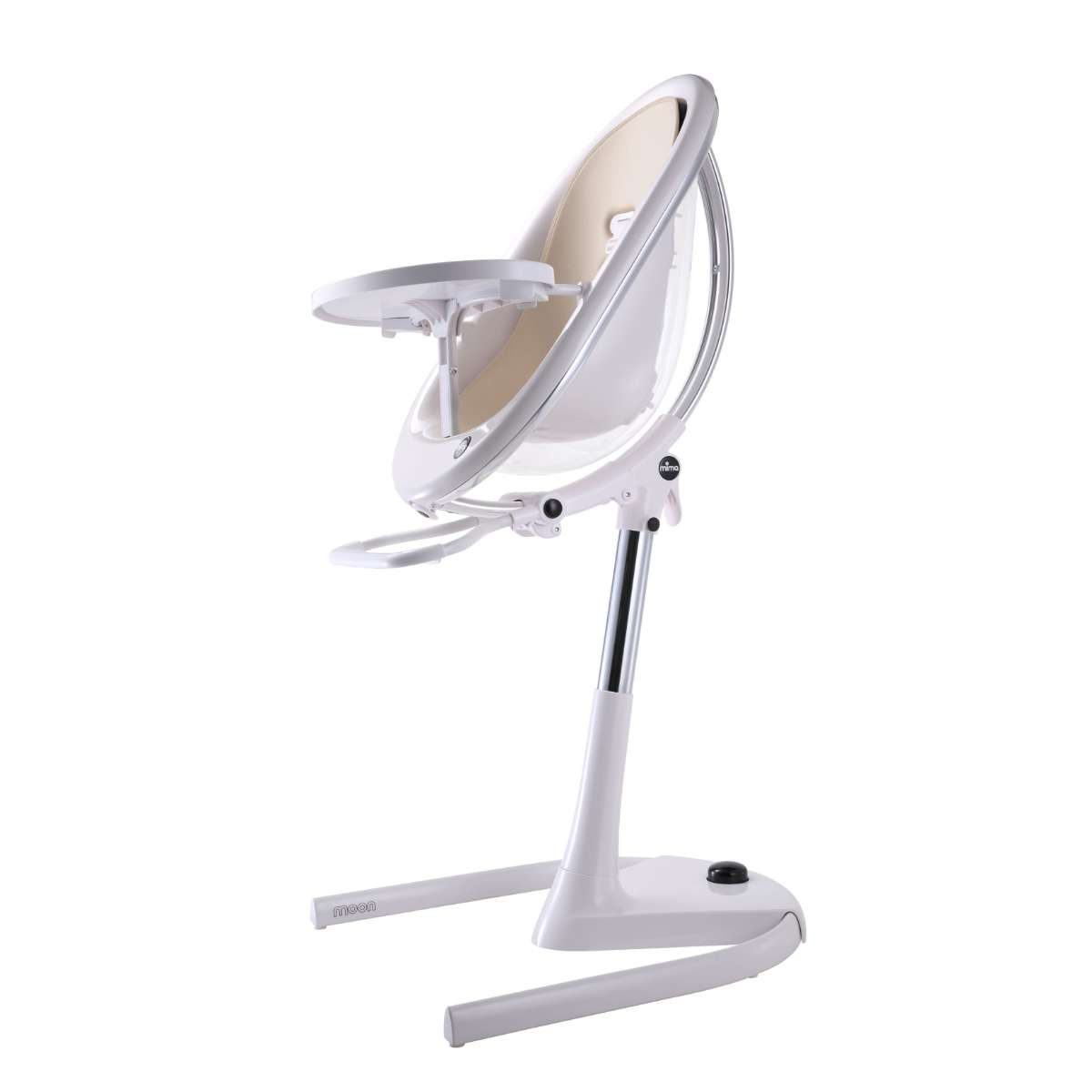 Newborn Lounger 0-6 months.
Toddler High Chair 6- 36 months
Junior Chair 36 months up to 99 lbs
Mima lives by 3 simple words: Design, Innovation, and Quality. Mima's mission is to create positive experiences for both babies and parents from their first words to their first steps. Mima is an established Dutch designer and manufacturer of strollers, highchairs, and toys.
These three simple words guided Mima to design and develop their distinctive and most notable product, Xari Stroller. Xari is designed for modern parents that are shopping for style, luxury, and safety that pairs seamlessly into their everyday lives. Mima Xari 4G features a cleverly designed reversible seat that transforms into a bassinet by simply unzipping the seat's shell to expose the bassinet tucked inside. Fully customizable to parent's desires with endless possibilities and hundreds of striking color combinations to choose from.
Mima debuted their lightweight, travel-sized stroller called Zigi. Designed for urban parents on-the-go that are on the search for a compact stroller with uncompromising quality and design. With a series of upgrades, Zigi 3G is the current model for 2021.
Making their way into the heart of every home, Mima Moon 2G High Chair is a simplistic contemporary accent chair that can be used in any room of your home. Moon 2G 3-in-1 solution starts as a newborn lounger for their early months, a high chair once your baby is ready to join in at the dining table, and a junior chair that's suitable up to 99lbs!
Mima released their highly anticipated Zoom Balance Bike for toddlers to start exploring their balance on wheels that are safe in and outside of the home. Zoom Balance Bike makes transitioning into a regular bike seamless.
Whether you're on the hunt for baby products that are aesthetically pleasing or exceptionally functional, you'll find everything you'll need from Mima. From strollers, high chairs, and accessories you'll find everything you need at Kidsland.
Q. Which car seats are compatible with Mima strollers?
A. Mima car seat adapter kits comply with the following seats: Maxi Cosi CabrioFix, Maxi Cosi Pebble, Maxi Cosi Mico / Mico AP, Cybex Aton, Nuna Pipa
Q. What is the age range for the Mima Moon 2G high chair
A. Moon 2G is the only high chair that becomes a contemporary accent chair for any room in your house. All you need is one chair from age 0 to 10.
Q. Is a rain cover included with Mima Zigi 3G stroller?
A. Yes, a rain cover is included with the Mima Zigi 3G stroller and a Free Mima Zigi Travel bag, a $169.99 value.
Q. Can I add Mima strollers and Mima high chairs to the Kidsland Baby Registry?
A. Yes, absolutely. Create your full baby registry with Mima strollers and the Mima Moon high chair here.