Posted by Becky Taylor on Apr 1st 2020
In recent years, Nuna has become the standard for baby gear when it comes to quality and safety. The Nuna Pipa Infant Car Seat in particular flies off the shelf faster than you can say "whatdoineedforbaby". Yet, the best can still in be bettered. In April 2020, Nuna will expand their car seat line up with the release of the Pipa RX Infant Car Seat and the RELX Base. Now what do all those acronyms mean? I'll break it down here, all the way to the base (the RELX base that is).
The RELX (stands for "relax") Base – (release date April 2020)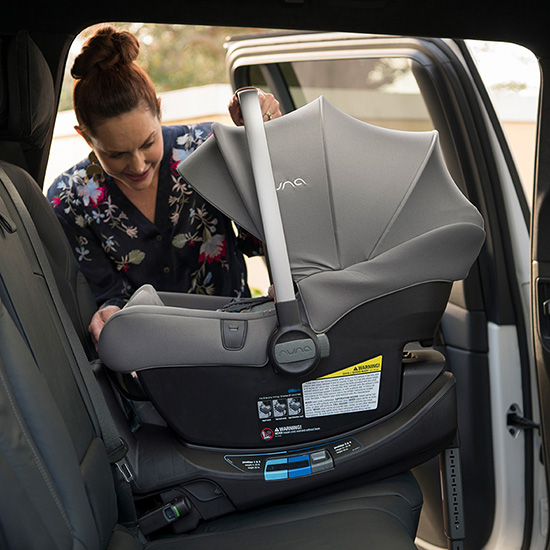 All infant car seats come with a base included. Of course, you can purchase extra bases separately should you need it for secondary cars. Nonetheless, the biggest change for the ever popular Nuna Pipa series is primarily with the base and the changes are pretty big. Here is a run down:
Adjustable, three position stability leg (AKA Load Leg) – fits more vehicles even in the center position
On-the-go recline – to adjust the position of the seat as baby grows with a push of a button. No need to uninstall the base!!!!
Anti-rebound panel built in – (minimizes rotation on impact for more security)
The RELX base is compatible with all PIPA series infant car seats (Pipa, Pipa RX, Pipa Lite, Pipa Lite LX) Even prior generations.
Bubble free install indicator – leaves no guesswork for a proper and safe install
Steel-reinforced rigid latch up to four position for a more snug fit in your vehicles
Seatbelt Lockoff – Accommodates more vehicles with easy routing and secure seat belt pathways
Price is $199.95 versus $159.95 with old base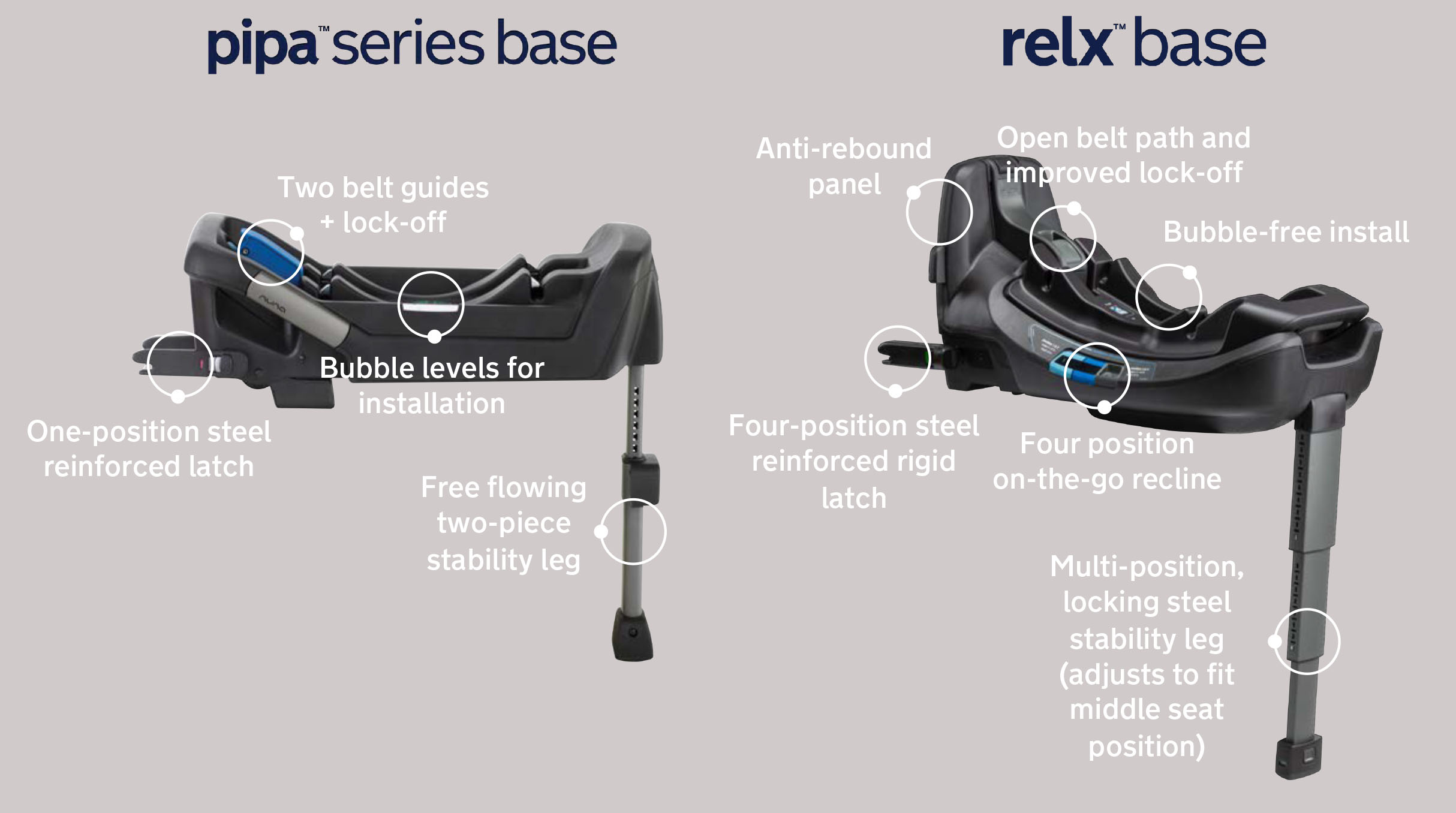 The new Pipa RX Infant Car Seat-- (release date mid-April 2020)
The new Pipa RX car seat will include the new RELX Base in every box! You can enjoy the same great features of the Pipa car seat with improved magnetized Dream Drape, organic jersey infant inserts and materials that are free of fire retardant chemicals. Price starts at $349.95 versus the regular Pipa at $299.95.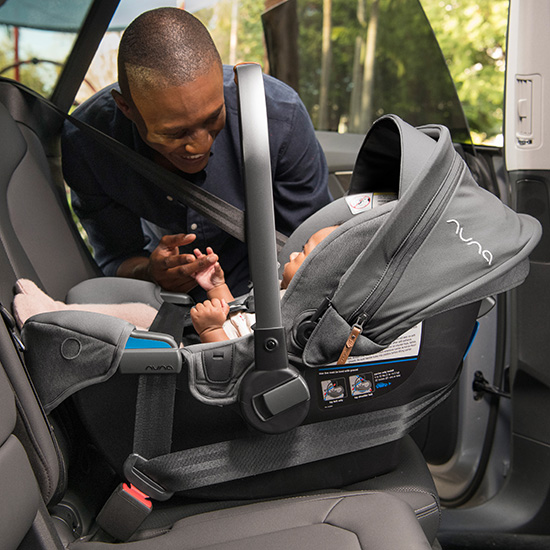 Other great features of the Pipa Rx:
European belt path is still present to make installation a breeze without the base when needed
Premium fabrics that are machine washable but air dry
Aircraft certified
Luxe leather-look handle
More Specs

Weight of unit is 7.5lbs without canopy (realistically it's about 8lbs)
Use from birth (4lbs) to 32lbs
Car seat dimensions: 21" x 17" x 28"
Includes five-point harness
Adaptable and compatible to most popular strollers (adapters sold separately) such as:
Nuna strollers- Mixx, Tavo, Triv, Pepp, Demi Grow
Baby Jogger (almost all except City Tour2)
Babyzen YOYO2 and YOYO+
Silver Cross (almost all strollers)
Ergobaby 180
Thule (almost all strollers)
Stokke (all strollers)
Bugaboo (almost all strollers)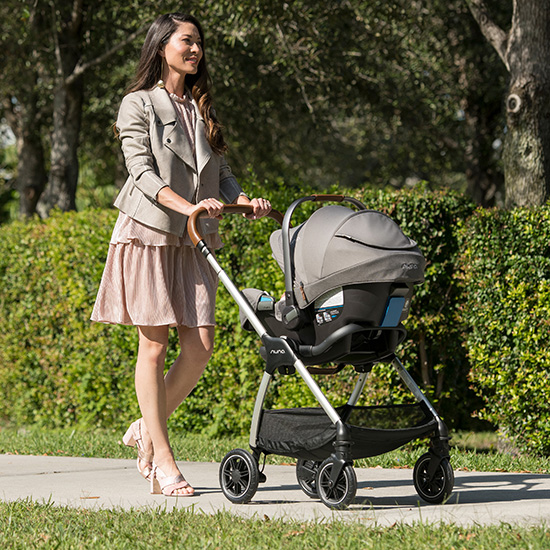 That was a mouthful and all this is subject to change of course. I do know the Pipa RX will be offered in Caviar (Black with brown handle) and Granite (Grey with brown handle) initially and later in the year the Birch (Cream with brown handle) will be added. The Pipa LITE Infant Car Seat will also be offered with the Relx base to be renamed Pipa LITE R in the Summer of 2020.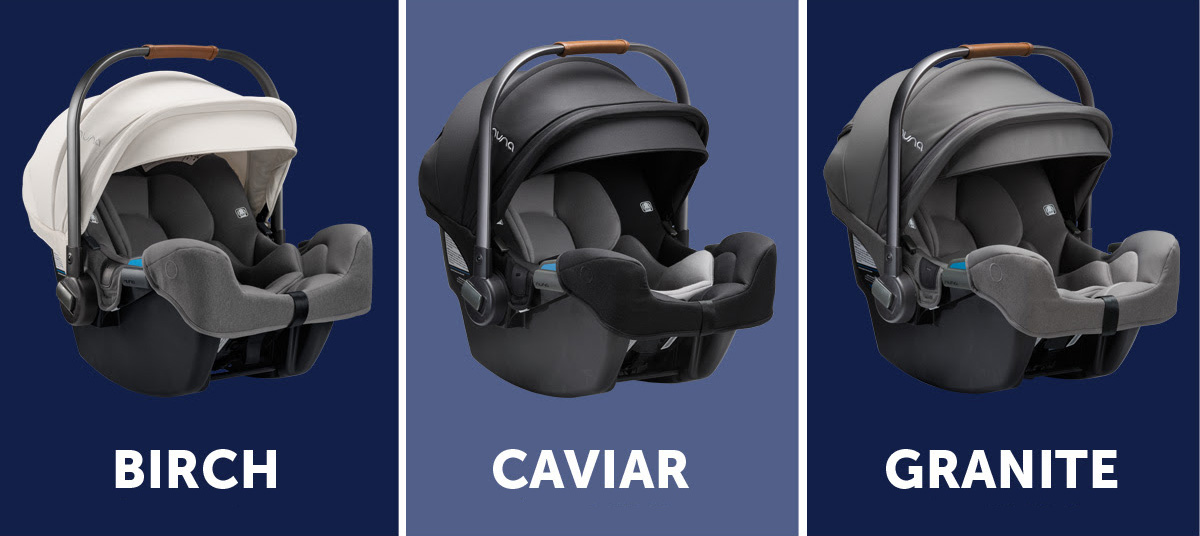 Lastly, the question will be asked, can purchase and use the new and improved Pipa Relx Base with my existing (old generation) Pipa? The answer is YES.
Improve the safety of your child without breaking the bank. Yasss.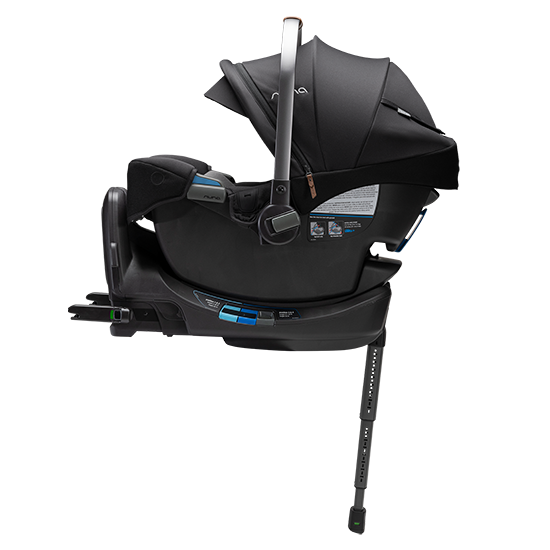 Nuna Pipa RX Infant Car Seat with RELX Base $349.95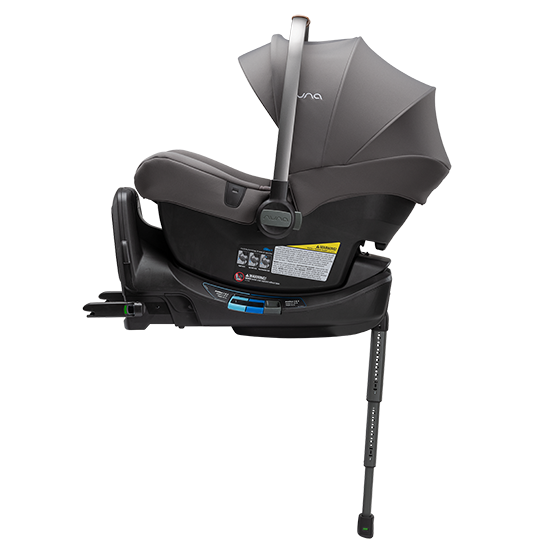 Nuna Pipa LITE R Infant Car Seat with RELX Base $399.95