Posted by Lisa on Aug 25th 2022
As you enter your baby's next stage in car seat safety, the options for convertible car seats may seem overwhelming, fortunately we're here to help you narrow your search with three of our top picks! The popular Rava by Nuna, the innovative Sirona S by Cybex, and the new Knox by Uppababy, featuring all the must-haves in convertible car seats - plus more! These toddler car seats are made by premier baby product makers - with many years at the forefront of baby safety, comfort, and design.
Nuna RAVA Convertible Car Seat
The Nuna Rava has been a top convertible car seat at Kidsland for many years. With comfort and safety as the top features of the RAVA, your growing child will enjoy several years with it while also being kept safe in an all-steel frame. Each element of the Nuna Rava is smartly sourced to be both flame resistant and contain no added fire retardant chemicals.
The hassle-free design makes the Rava one of the most parent-friendly convertible car seats. With easy instructions and build-in guides, the Rava makes installation easy and safe. Bubble-Free guides help you to adjust the perfect riding angle for your child - and with 10 possible positions for a safe fit in any vehicle, forward or rear-facing, this is handy! With the steel frame we mentioned before, along with energy absorbing foam and side impact protection (SIP) pods, the Rava is one of the safest rides your child will take.The Nuna Rava is also airplane certified, allowing you to take it around the globe.
Use the Nuna Rava rear facing from 5 to 50 pounds, and up to 65 pounds for forward facing.
Available in the familiar colors found with the Nuna Pipa series, Caviar, Frost, and Granite, the Rava is also available in Lake and Rose.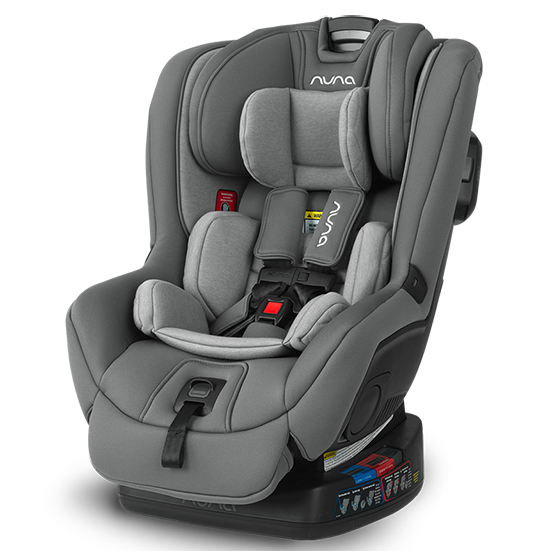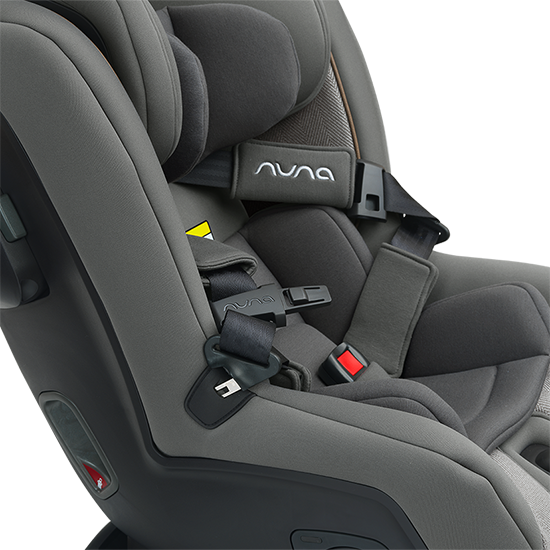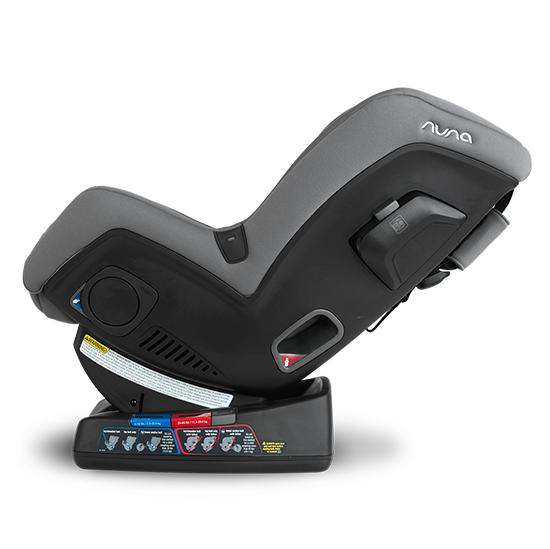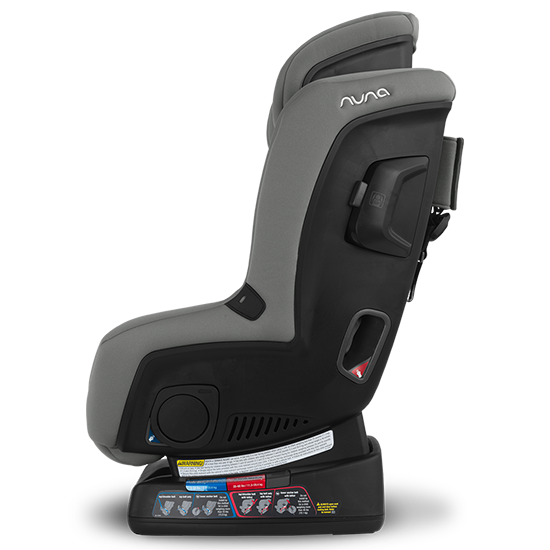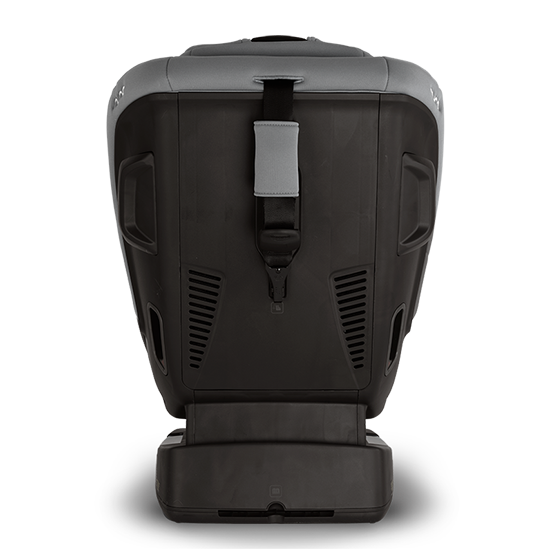 Nuna Rava Specifications:
Recommended use for rear facing riding: 5 to 50 lbs | 49 in or less, suggested usage up to at least 2 years of age
Recommended use for forward facing riding: 25 to 65 lbs | 49 in or less, suggested usage 2 years of age or older
Product: h 25 x w 19 x l 16 in
Product weight: 27.2 lbs
Warranty: 2 years
Expiration: 10 years
Colors: Lake, Caviar, Frost, Rose, Granite
Price: $499.95
The Nuna Rava is also airplane certified, allowing you to take it around the globe. Try the Nuna Wheeled Carseat Travel Bag to protect the seat when you travel.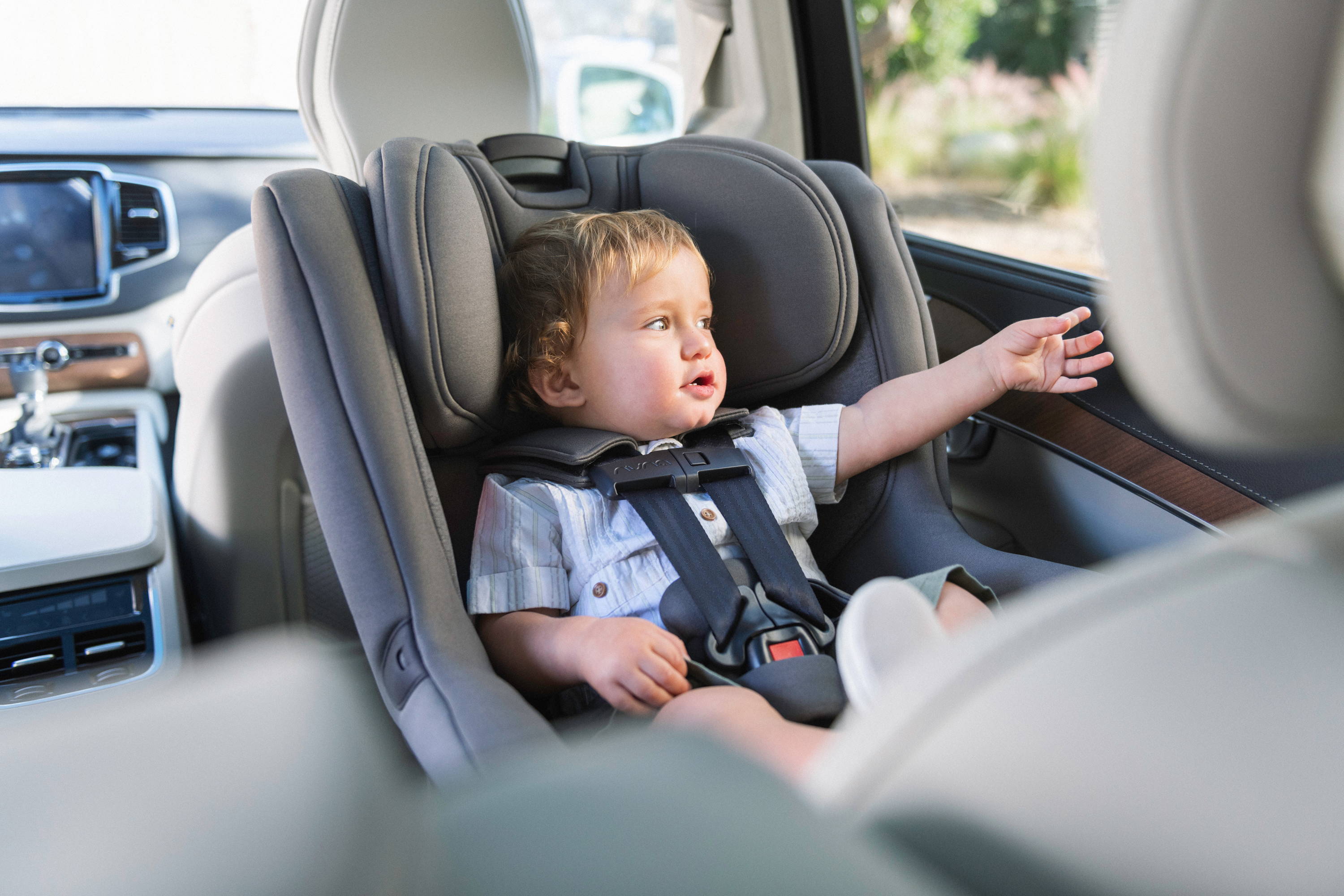 Cybex Sirona S Convertible Car Seat
Making their debut in 2020, the Cybex Sirona S featuring the first to market a 360 degree swivel car seat rotation, it quickly rose to be one of our most popular convertible car seats of this past year. Featuring a 360 degree rotation and the Sensorsafe safety app, the Sirona, the car seat of the future is here!
Cybex has made our lives so much easier with helping us safely and comfortably place a child onto their car seat. Sirona S allows you to swivel the seat to face the entry, eliminating awkward positions while placing your child onto their car seat and securing the harness. Goodbye, backpain! And with 12 seating positions, this is a must-have!
The innovation does not stop with the rotation feature, but continues with the Load Leg, usually found in infant car seats. This feature is integrated into the base, and helps distribute forces in the event of a collision and transfer the energy to the vehicle's floor. A EasyLock Bar allows for a simple and secure installation. The Cybex Sensorsafe technology built into the harness is an added safety tool which connects to your phone to provide dangerous temperature alerts, as well as reminders of how long the child has been on the seat, and will alert you if you leave your vehicle without your precious little one.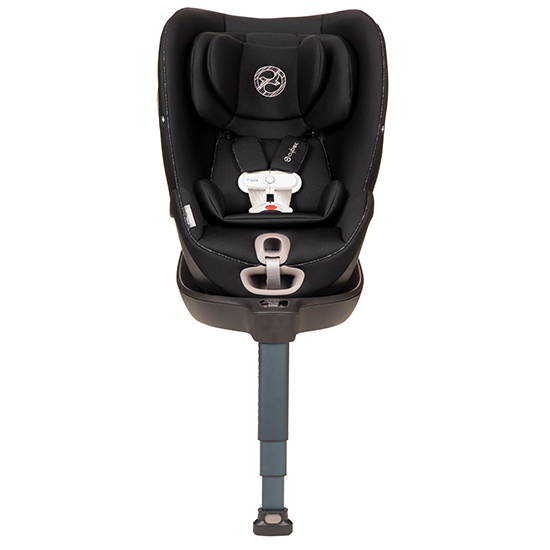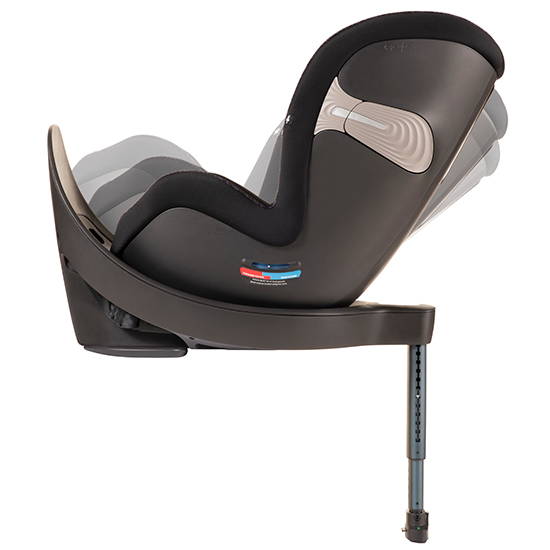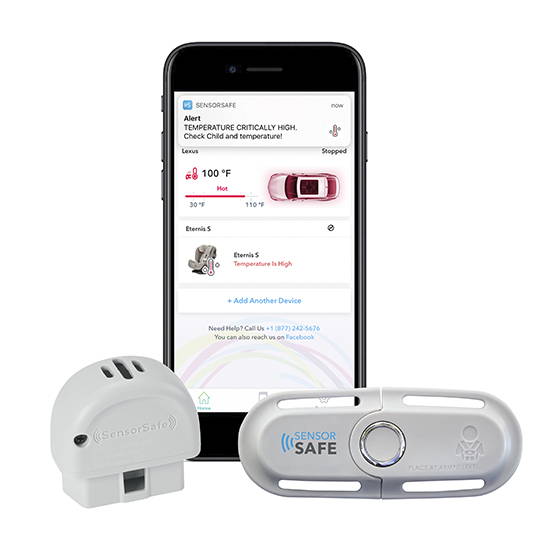 Use the Sirona S rear facing from 4 to 50lbs, and up to 65lbs forward facing.
Joining Indigo Blue, Manhattan Grey, and Premium Black, the two-tone Urban black is available now to purchase.
Cybex Sirona S Specifications:
Recommended use for rear facing riding: 4 to 50 lbs | 49 in or less
Recommended use for forward facing riding: 22 to 65 lbs | 49 in or less, suggested usage 1 years of age or older.
Product: h 24 x w 19 x l 30 in
Product weight: 30.4
Warranty: 2 Years
Expiration: 10 years
Colors: Premium Black, Manhattan Grey, Urban Black, Indigo Blue
Price: $499.95
Uppababy Knox Convertible Car Seat
The new 2021 Uppababy Knox is a breath of fresh air. Made by Uppababy, the new Knox Convertible Car Seat has been designed and tested intensively for child safety and comfort.The KNOX will be the natural next stage solution for Uppababy MESA Infant Car Seat lovers and a strong contender for those researching quality toddler car seats for their growing child.
To ensure a safe ride, the SMARTSecure System utilizes a tightness indicator and robust tensioning clips to provide a visual confirmation of a correct installation. The new Energy Response Technology includes EPP foam that places foam inside and outside the shell to absorb crash forces, as well as side Impact Pods located on the side of the shell (and always engaged) to absorb and deflect crash forces. The headrest provides advance side impact protection to ensure correct position as your child grows.
As for comfort, the Knox by Uppababy includes a recline indicator to assist with finding the acceptable position for Rear-facing and Forward facing.The SMARTSecure system features an indicator that lets you know when the seat has been correctly installed. And to ensure a safe and secure position, the multi-directional tether reduces seat rotation and stress in the event of a crash.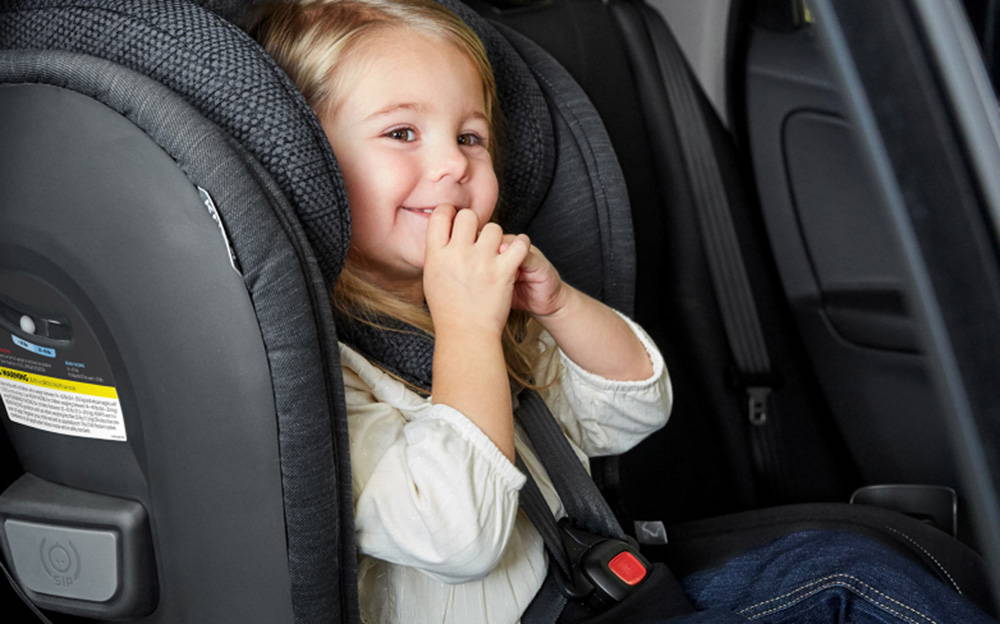 The KNOX is available in 4 colors.The higher priced Jordan option is made with merino wool and free of fire retardant chemicals.Wool is a naturally temperature stabilizing and moisture wicking fabric ideal for parents seeking ultimate comfort for their baby.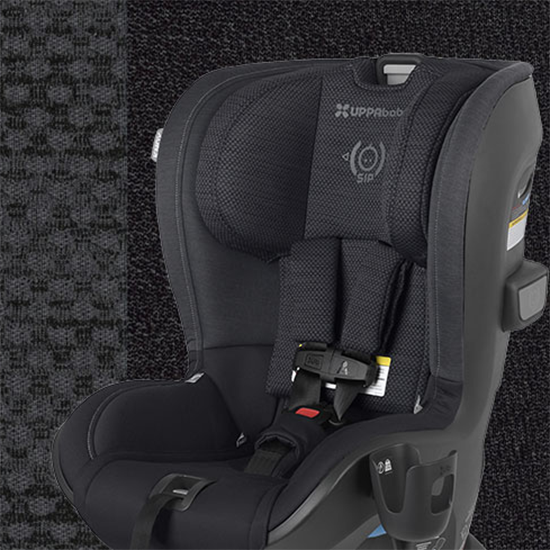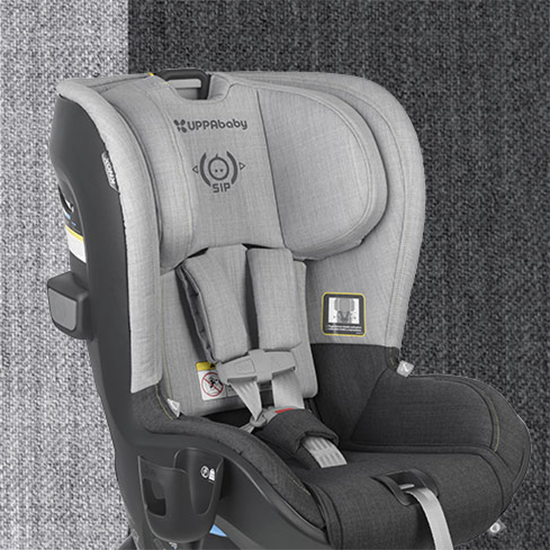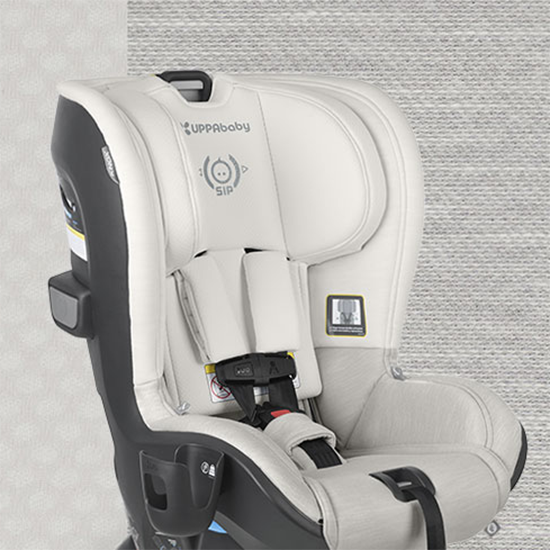 Uppababy Knox Specifications:
Suitable for approximately 1–6 years old
Rear-facing: from 14–45 lbs, and using the included fit inlay from 14–25 lbs
Forward-facing: from 25–65 lbs
Height: up to 49"
Product: 23.8" L x 18.8" W x 27.4–32.5" H (height reflects headrest in lowest and highest positions)
Product weight: TBA
Warranty: UPPAbaby offers a LIMITED LIFETIME WARRANTY on all car seats
Expiration: TBA
Colors: Jordan, Locca, Bryce, Jake
Price: Starting at $349 - $399
Choosing the Best Convertible Car Seat
We know finding the best car seat can be difficult, but we hope you've found this post helpful.Many people ask, are convertible car seats worth the price? The answer is YES. Convertible car seats are used from birth to 65lbs and more in some cases. Chose the right product at the right price for your family as it should last you many years to come.
Any questions, please contact customersevice@kidslandusa.com or visit our store to meet the car seats in person!